Repairing Cracked Foundation In The Pittsburgh Area
We Can Repair Any Foundation In Any Condition
Don't let a crack in your foundation become the downfall of your home. Contact us today to help you keep your home structurally sound and your mind at ease. Making a deal with us is making a deal stronger than steel.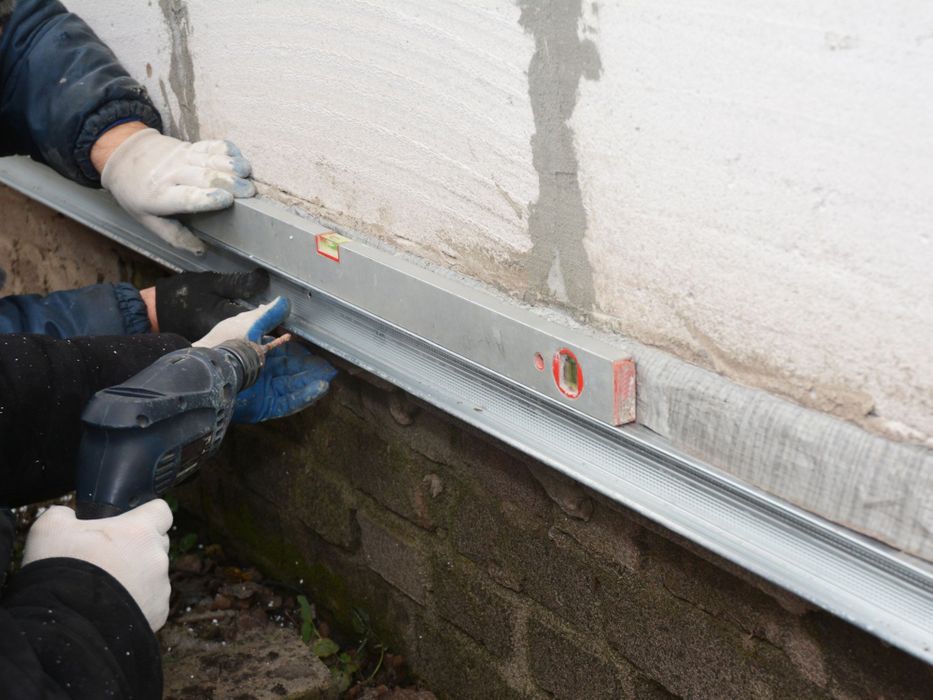 Our Foundation Repair Services
We can repair any foundation to save you money on potentially costly rebuilds. We want to keep foundation rebuilds as a last-resort option so we will always repair before rebuilding to help save you money while still providing the same structural stability as a full foundation rebuild.
Why Choose Our Foundation Repair Service
We offer the most affordable foundation repair solutions in the greater Pittsburgh area. We understand how important a strong foundation is to a house and want to make sure your home and family are as safe as possible. Getting your foundation repaired helps prevent a full rebuild, which in turn makes you save money. If you notice any water leaks in your basement or notice cracks or breaks in your house, it may mean that your house is settling incorrectly and your foundation needs to be repaired. Luckily, we offer free inspections so we can come out to your home and discuss the best solution for you.
We also work with realtors to inspect houses on the market to help realtors be as transparent as possible with their clients and have the clients be as informed as possible about their next big purchase. Buying a house can be intimidating, and we want to help you make a confident decision so you are not buying problems along with your new house. Contact us for a free inspection and a safer home for you and your family today.
Foundation Repair
Over time, no matter how well you take care of your foundation, mother nature will take over and cause some damage. Most of this wear and tear is normal and can be easily fixed. However, if this wear and tear becomes neglected, it could lead to more severe problems, including cracked walls and ceilings, uneven floors, and many other issues.
Don't let breaks in your foundation break the bank. Instead, contact experienced repair professionals like Steel City Waterstoppers and Foundation Repair based in the heart of Pittsburgh to keep your foundation in good shape.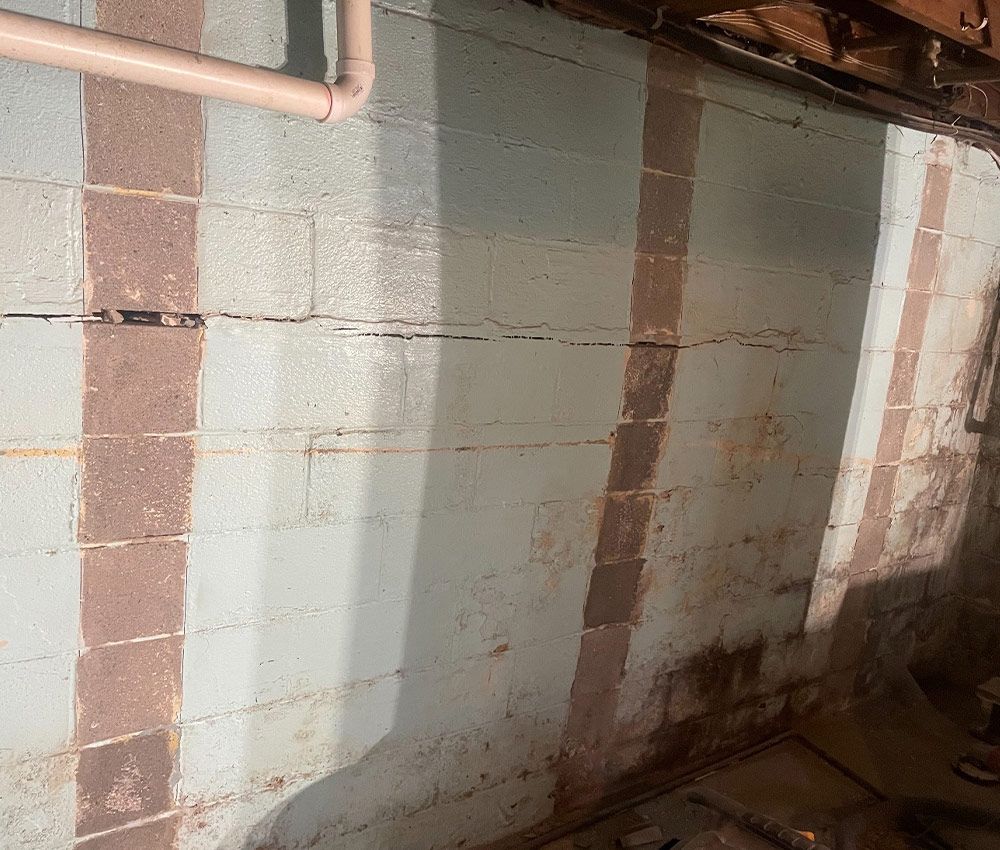 Signs that your foundation needs repairing
There are many signs to look out for if you think your foundation needs repairing. Some may be more obvious than others, but typical signs include:
Bowing walls
Floor and wall cracks
Uneven floors
Doors not shutting properly
Settlement and sinking
Tilting chimney
Sagging crawl space
And more
Whenever you spend time in your basement, take a minute to assess its condition and look for these signs because taking care of them sooner rather than later could save you thousands of dollars. If you are unsure about the state of your foundation, you can always contact us and have us come to your home to assess your foundation for free. We will even outline all the solutions you can choose from so you can make a confident decision.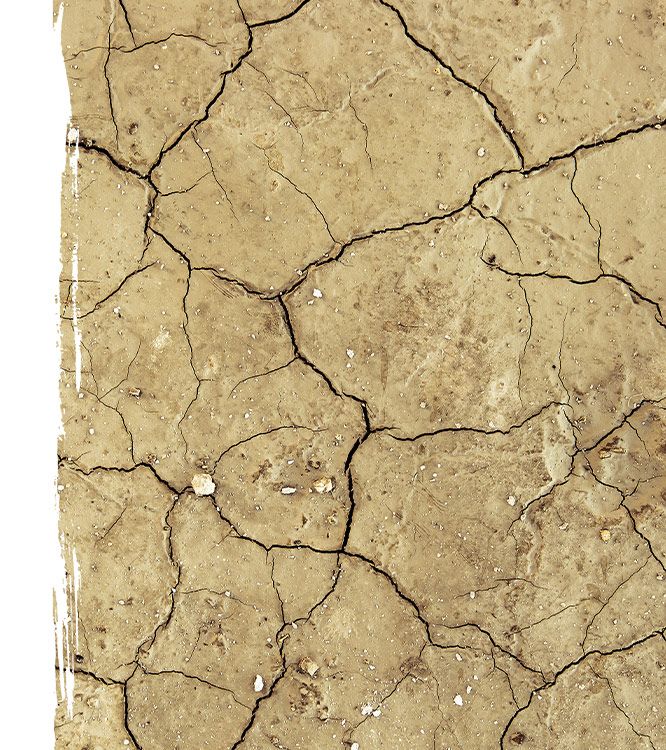 Causes of foundation failure
Now that you know what to look for, you may ask yourself what causes these issues. Many different factors can cause foundation failures. Some common causes of failure include:
Drought
Evaporation and gaps
Expansive soils
Dry soil
Foundation settlement
Loose soil
Tree roots
These are just a few of the leading causes of failure for foundations. Some of these causes can lead to more damage than others, so it's essential to have an expert come out and assess your foundation's condition if you suspect any issues. When you have us come out to your home for free estimation, we can give you advice on what led to the foundation failures so you can better prepare going forward to prevent any future damage.
Solutions
If you have foundation damage and need a repair, there are many different solutions to choose from. Some of these repairs include: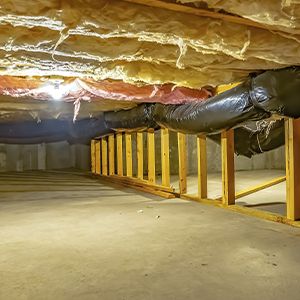 Crawl space support posts
This is an excellent option if you notice any sagging in your crawl space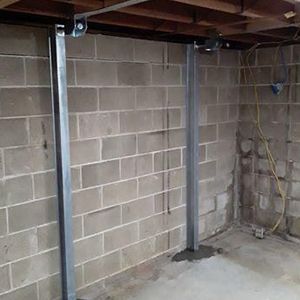 Helical piers
These are long piers that can be screwed deep into the ground to help support the foundation evenly. This is a widespread foundation repair solution.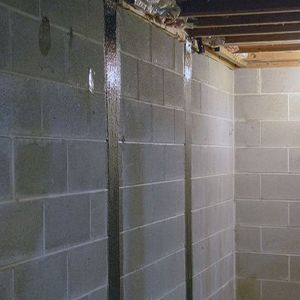 Wall anchor system
These are common ways to fix bowing basement walls. It involves metal plates installed on the wall connected to a pulley system away from the house underground. These cables are then tightened, which pulls the wall back to straighten it.
These are the most common repair methods used for foundation floors and walls; however, many different repair methods can be used depending on the damage. If you are curious about other repair methods, contact us, and we can come out to your house for free and explain every option you have and the best solution.
Foundation repairs usually cost much less than a total replacement and sometimes take less time. If you have minor issues with your foundation, a repair could be an excellent solution for you. However, if you overlook your foundation issues, it could lead to a costly foundation replacement. If you see any problems with your foundation, contact Steel City Waterstoppers and Foundation Repair and we will give you a free estimate to protect your house today.